Disaster Recovery as a
Service in Los Angeles
Get high availability 1Gbps, 10Gbps, 500Mbps Managed Dedicated Internet Access (DIA) with redundancy. Access the Internet over a variety of interface types and speeds via non-shared connections. Our Dedicated Internet Service is designed for businesses and clouds that want to consolidate their communications links while improving performance and stability levels.
Fiber can be delivered to just about any location; however, DIA fiber charges are sometimes higher than alternative connection options. Fiber provides the latest in technologies. Highest speed throughput options, highest quality (low latency & packet loss), so you can do pretty much anything with the connection.
For Data Backup and Disaster Recovery Solutions in Los Angeles Global IT Recommends VEEAM
VEEAM Cloud Connect is ideal for a comprehensive disaster recovery plan. In today's connected world, customers operate 24×7 with little tolerance for downtime or data loss. Global IT enables Always-On Enterprise™ with award-winning software from VEEAM®. This provides enterprises with comfort in knowing their data copies are replicated by award-winning and trusted software. Orange ISP operates as the Cloud repository with redundancy in our Los Angeles and New Jersey premium Data Centers, operating VEEAM Cloud Connect at full efficiency.
When planning data and disaster recovery policies, at the very minimum, admins need to include the following as part of their maintenance and recovery.
VEEAM has quite a few benefits, whether you're in a manufacturer in Santa Fe Springs or a hotel owner in Los Angeles. To emphasize, VEEAM Cloud Connect has automated backup and replica testing on 100% of your workloads. Moreover, most customers who use VEEAM spend 35% less time managing their IT infrastructure. Perhaps most impressively, VEEAM includes global caching, traffic compression and is 50 times faster than a standard file copy.

Veeam Cloud Connect: Virtual Systems Cloud Connect Offsite Data Backup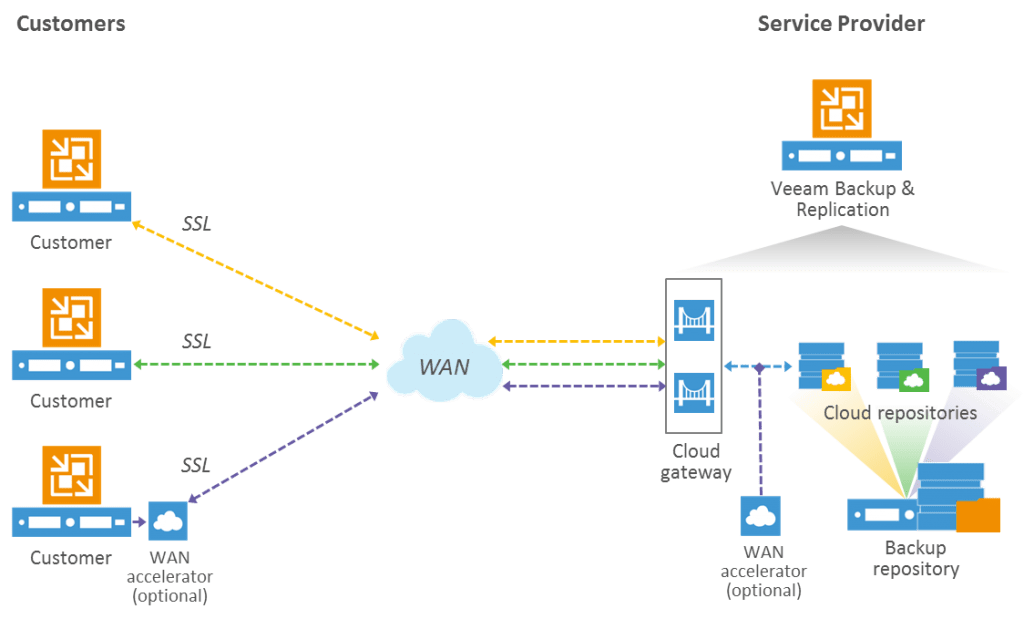 100% reviews across Google+,
Yelp, LinkedIn
"Orange ISP has been our 5-star luxury hotel DIA provider for over 9+ years and our Cloud and Managed IT provider for 8+ years (from 2012). Since we have been working with Orange ISP our infrastructure has stabilized and our network is secure. Orange ISP handled an office expansion for us with no issues. We highly recommend their Managed IT services because they provide hands-on support. All calls go directly to a certified engineer and trouble tickets get resolved quickly and precisely."
Senior V.P 5-Star Hotel & Resort Beverly Hills & New York.