Orange ISP Managed Cloud empowers enterprises with the latest in advanced technologies and infrastructure designed and built for performance, uptime, and scalability. Never be limited by your provider again. Trust Orange ISP with more than 20+ years of implementing successful Cloud, data center, and managed cloud environments successfully for hundreds of enterprise customers.
Reduce operational costs by being positioned within leading data center clouds in the USA. Orange ISP data centers are geographically set and engineered for high performance, up-time. They are configured for minimal internet lag, connecting multiple network providers with priority routing reaching customers faster than ever.
Dedicated Cloud Servers in Downtown Los Angeles and Industry-Leading Managed Cloud Services.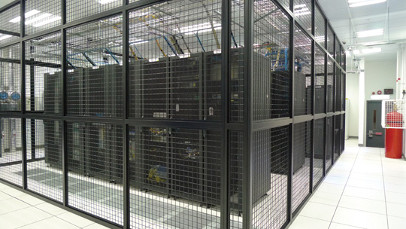 Global IT data centers are ideally positioned within the largest US markets such as Los Angeles, New Jersey, and Phoenix. They are strategically geographically positioned where power, internet, and technical abilities are at their best for providing up-time along with query response requests between end users and the Global IT clouds.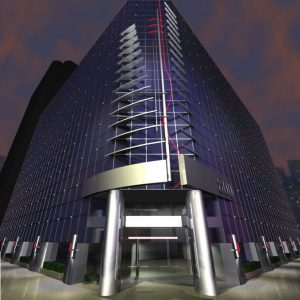 With three physical data centers in Los Angeles, One Wilshire, Verizon Data Center, and Whittier Data Center. One Wilshire data center is the largest data center on the west coast of the USA and known for its fast connectivity to the Pacific Rim. One Wilshire also happens to be the largest peering facility in the world and 3rd largest data center in the world. Global IT controls cage space within cross-connect reach of all major networks with direct BGP enabled 10Gbps & 1Gbps fiber links into ATT, Verizon, GTT, Spectrum, Cogent, Century Link, XO, and Frontier networks. Global IT procures and manages Cisco data center switching, Fortinet, and all other data center hardware including cloud servers, storage clusters, ISP redundancy using BGP, and power fail-over to support customer operations 24/7, 365 days a year.
Order your Cloud service now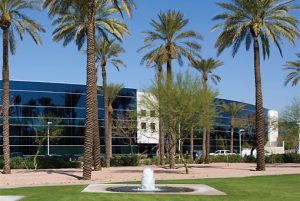 Phoenix data center is located in a dry and safe geographical location. Phoenix data center offers extremely fast connectivity to Los Angeles (less than .10 milliseconds), secure cloud, multi-carrier provider options, and redundancy for East and West Global IT operations. Phoenix is connected to redundant 10G redundant fiber networks and is commonly used as a disaster recovery data center facility for companies. Phoenix is staffed 24/7 for remote hands and is monitored 24/7×365 from the Global IT NOC.
Order your Cloud service now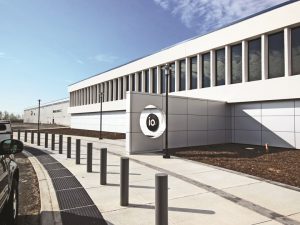 The I/O Equinix facility is one of the most technically equipped and tested data centers on the East Coast and is at full capacity. This location is known to be one of the top east coast data center operations due to its stability and aggregation of peering networks prior to entering the heavily congested New York City. In 2012, when Hurricane Sandy hit the New Jersey Coast, Newark was flooded, lost power for 2 weeks and halted millions of businesses. Global IT east coast data center operation did not miss a single millisecond of up-time. Global IT supplies hardware, technology and management to support customer operations 24/7 x 365 within this facility.
Order your Cloud service now
100% reviews across Google+,
Yelp, LinkedIn
"Orange ISP has been our 5-star luxury hotel DIA provider for over 9+ years and our Cloud and Managed IT provider for 8+ years (from 2012). Since we have been working with Orange ISP our infrastructure has stabilized and our network is secure. Orange ISP handled an office expansion for us with no issues. We highly recommend their Managed IT services because they provide hands-on support. All calls go directly to a certified engineer and trouble tickets get resolved quickly and precisely."
Senior V.P 5-Star Hotel & Resort Beverly Hills & New York.